Expert Sewage Cleanup Service: Fast, Safe, and Reliable Solutions for Your Property
Raw sewage and flood waters contain bacteria and other micro-organisms, which are extremely hazardous to human health.
These can be transmitted by touching contaminated items or by tracking them into uncontaminated areas (for example, shoes, clothing, personal items, and etc…). Children and pets are especially vulnerable.
If raw sewage is present in your house, avoid all contact. Because of potential infectious diseases and bacteria, personal protective equipment (PPE) is necessary to handle any sewage contaminated items.
Absorbent materials such as carpeting and drywall will not be restorable after direct contact with sewage.
Do
treat all water-impacted surfaces and furniture as toxic, until properly decontaminated

keep children and pets out of contaminated areas
Do Not
track contaminated materials into undamaged areas

attempt to decontaminate surfaces with sprays with sprays and other over the counter germicidal products, which may not fully disinfect contaminated surfaces.

Touch any impacted items without proper PPE
Comprehensive Sewage Cleanup Process
Our comprehensive sewage cleanup process involves several critical steps to ensure your property is restored to a safe and healthy state:
Emergency Response: Our team is available 24/7 to respond quickly to your sewage emergency, mitigating damage and minimizing potential health risks.
Sewage Extraction: We use industrial-grade pumps and vacuums to remove sewage and contaminated water from your property.
Contaminated Material Removal: Our professionals safely dispose of any affected items, including carpets, furniture, and drywall, to prevent further contamination and health hazards.
Decontamination and Sanitization: We thoroughly clean and sanitize all affected surfaces using EPA-approved disinfectants, ensuring the elimination of bacteria, viruses, and other pathogens.
Odor Removal: Our advanced odor removal techniques effectively neutralize any lingering sewage smells, restoring the comfort and freshness of your indoor environment.
Drying and Dehumidification: We employ high-powered air movers and dehumidifiers to dry and dehumidify the affected areas, preventing the growth of mold and mildew.
Restoration and Repairs: Our team can handle any necessary repairs or restorations, returning your property to its pre-sewage condition.
Health Risks of Sewage Contamination
When fire and smoke wreak havoc on your property, our experienced team is ready to help. We provide thorough cleaning and deodorization of affected areas, remove soot and debris, and restore damaged surfaces. Our fire damage restoration services include repairing structural damage, repainting, and replacing damaged materials to return your property to its pre-fire condition.
Certified and Experienced Sewage Cleanup Team
Our sewage cleanup team comprises certified and experienced professionals trained in handling hazardous materials and adhering to the highest safety standards. We continually update our knowledge and skills to provide you with the most effective and reliable sewage cleanup solutions.
Insurance Claim Assistance
Dealing with a sewage cleanup situation can be stressful, especially when insurance claims are involved. Our team is well-versed in working with insurance companies and can assist you throughout the claim process, ensuring a smooth and hassle-free experience.
Preventative Measures and Maintenance
In addition to our sewage cleanup services, we also provide guidance on preventative measures and maintenance to minimize the risk of future sewage issues. Our experts can offer practical advice on maintaining your property's plumbing systems, septic tanks, and drainage systems, helping you protect your investment and maintain a healthy environment.
Water Damage Restoration FAQ: Answers to Your Common Questions & Concerns
Please do not hesitate to call us at 201-533-0100 for more information or you can also use the button below to leave us a message on our website!
Did you find this page helpful? Leave a Review for Us!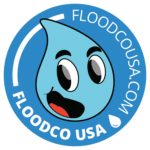 At FloodCo USA, we are committed to providing the highest quality service to our customers. If you were satisfied with our services, we kindly ask that you leave a review about your experience. Your feedback is invaluable to us as we strive to continuously improve and provide excellent service.
Thank you in advance for taking the time to leave a review!
Leave a Review on Google