Restorative Repair Services: Revitalizing Your Damaged Property with Precision and Expertise
Discover our all-inclusive restorative repair solutions, offering expert restoration services tailored to your home or property's unique needs. Whether it's water damage, fire and smoke damage, mold remediation, or storm-related damage, our skilled professionals employ advanced techniques and state-of-the-art equipment to restore your property to its former glory. Trust our experienced team to deliver exceptional results, timely responses, and unparalleled customer satisfaction, ensuring your property remains a valuable asset.
Water Damage Restoration and Repair
Our water damage restoration and repair services encompass a comprehensive approach to addressing issues caused by floods, leaks, and burst pipes. We'll extract standing water, dry affected areas, sanitize surfaces, and restore damaged materials to their original condition. Our professionals also identify potential structural issues and offer repair solutions to ensure the safety and integrity of your property.
Fire and Smoke Damage Recovery
When fire and smoke wreak havoc on your property, our experienced team is ready to help. We provide thorough cleaning and deodorization of affected areas, remove soot and debris, and restore damaged surfaces. Our fire damage restoration services include repairing structural damage, repainting, and replacing damaged materials to return your property to its pre-fire condition.
Mold Remediation and Prevention
Our mold remediation services address existing mold issues and implement prevention strategies to minimize future occurrences. Our team conducts mold inspections, identifies the source of moisture, and removes mold-contaminated materials. We also provide professional cleaning and disinfection services, ensuring a healthier and safer living or working environment.
Storm Damage Repair and Cleanup
When storms cause damage to your property, our team is ready to assist. We provide prompt storm damage repair and cleanup services, addressing issues caused by wind, hail, or heavy rain. Our experts assess the damage, remove debris, secure your property, and restore affected areas to their original state.
Emergency Restoration Services: 24/7 Support
Our emergency restoration services are available around the clock, providing you with immediate support when disaster strikes. We respond quickly to minimize damage, prevent further deterioration, and reduce downtime. Our 24/7 support ensures your property receives the care it needs when it matters most.
Residential and Commercial Restoration Solutions
We cater to both residential and commercial properties, offering tailored restoration solutions to suit each client's specific needs. Our team works diligently to restore your home or business to its original state, providing you with peace of mind and a space you can be proud of once more.
Residential and Commercial Restoration Solutions
Our reconstruction and structural repair services go beyond surface restoration, addressing the underlying damage that may compromise the safety and stability of your property. Our team of professionals assesses and repairs structural issues, ensuring your property is sound, secure, and ready for occupancy. Trust our expertise to handle the complexities of reconstruction and structural repairs, giving you confidence in the resilience of your restored property.
Water Damage Restoration FAQ: Answers to Your Common Questions & Concerns
Please do not hesitate to call us at 201-533-0100 for more information or you can also use the button below to leave us a message on our website!
Did you find this page helpful? Leave a Review for Us!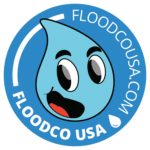 At FloodCo USA, we are committed to providing the highest quality service to our customers. If you were satisfied with our services, we kindly ask that you leave a review about your experience. Your feedback is invaluable to us as we strive to continuously improve and provide excellent service.
Thank you in advance for taking the time to leave a review!
Leave a Review on Google