Hardwood Floor Drying & Restoration Services: Preserve Your Investment with Expert Care
Discover our industry-leading hardwood floor drying and restoration services, designed to protect and revitalize your valuable flooring investment. Our certified professionals combine state-of-the-art equipment and techniques with prompt response times to mitigate water damage, prevent mold growth, and preserve your floor's structural integrity. Trust our expertise for exceptional results, seamless repairs, and unparalleled customer satisfaction, ensuring your hardwood floors remain a stunning feature in your home.
Don't Replace Them – Save Them!
FloodCo USA is the trusted expert in floor drying amongst high-end NYC building managers and businesses. Other companies typically perform costly replacements, while we find solutions to restore and save money.
We use specialized equipment designed to extract moisture out of the wood and return the flooring to its normal state.
FloodCo USA New Jersey is one of the only companies that uses applied thermal structural drying techniques that will work to dry our uneven buckled floors. This can save you thousands in replacement cost.
Call within the first week or as soon as you notice any water damage, to save your hardwood floor.
Innovative Hardwood Floor Drying Techniques
Our expert team utilizes industry-leading hardwood floor drying methods and equipment to address water damage efficiently and effectively. Our state-of-the-art techniques include the use of powerful air movers, commercial-grade dehumidifiers, and precise moisture detection meters, ensuring optimal moisture removal and preservation of your valuable flooring investment.
Prompt Response to Minimize Damage
Time is of the essence when dealing with water-damaged hardwood floors. Our rapid response team is available 24/7 to provide emergency services and prevent further deterioration, such as warping, cupping, or mold growth. Prompt action can save homeowners from expensive repairs, replacements, and the potential health hazards associated with mold.
Highly Qualified and Certified Professionals
Our skilled professionals possess industry-recognized certifications, such as IICRC (Institute of Inspection, Cleaning, and Restoration Certification). We invest in continuous training and education to ensure our team stays up-to-date with the latest advancements in hardwood floor restoration, water damage mitigation, and moisture control techniques.
Preserving Hardwood Floor Integrity
Our specialized drying process is designed to protect your hardwood floors from common water damage issues, such as warping and cupping. By carefully controlling humidity levels and employing targeted drying techniques, we can maintain the structural integrity and appearance of your hardwood flooring, ensuring its longevity and beauty.
Expert Hardwood Floor Restoration and Repair
In addition to our professional drying services, we also offer comprehensive hardwood floor restoration and repair solutions. Our skilled technicians can expertly replace damaged floorboards, refinish surfaces, and seamlessly blend repairs with the surrounding floor, restoring your hardwood flooring to its former elegance and charm.
Water Damage Restoration FAQ: Answers to Your Common Questions & Concerns
Please do not hesitate to call us at 201-533-0100 for more information or you can also use the button below to leave us a message on our website!
Did you find this page helpful? Leave a Review for Us!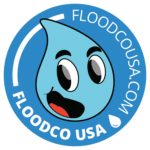 At FloodCo USA, we are committed to providing the highest quality service to our customers. If you were satisfied with our services, we kindly ask that you leave a review about your experience. Your feedback is invaluable to us as we strive to continuously improve and provide excellent service.
Thank you in advance for taking the time to leave a review!
Leave a Review on Google